Referenties
Tevreden klanten, ook wij worden daar blij van.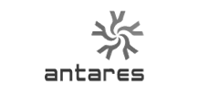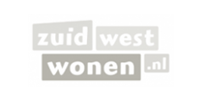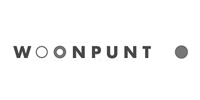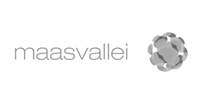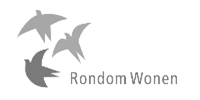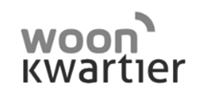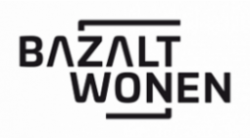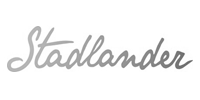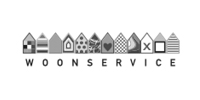 Je hebt het niet van ons
Wat klanten zeggen.
Frans Crijns • Maasvallei
"Onze huurders en stakeholders verwachten een goed product en service"
Maasvallei is een corporatie met 4800 woningen in de uiterste punt van het land; Maastricht. Frans Crijns is sinds 2008 directeur bestuurder van Maasvallei. Frans heeft een geheel eigen kijk op het besturen van een woningcorporatie en vertelt daar graag over.
Een aantal jaar geleden is Maasvallei gestart met het slagvaardiger maken van de organisatie. Dit is een belangrijk onderdeel van de meerjaren strategie. Als eerste heeft men de nodige organisatorische wijzigingen doorgevoerd. Doel was om kortere communicatielijnen te realiseren en mede daardoor een snellere besluitvorming. "We willen namelijk ook zo efficiënt en effectief mogelijk werken," aldus Frans.
Gedurende dit traject stond als een paal boven water dat dit niet ten koste mocht gaan van de dienstverlening aan de huurder. Sterker nog; deze diende verbeterd te worden omdat Maasvallei een maximale toegevoegde waarde wil bieden aan haar klanten. Frans: "Dat wordt van ons verwacht, door huurders, toezichthouders en andere stakeholders."
Onderdeel van dit optimalisatietraject was het implementeren van een nieuw primair systeem. Hierdoor kreeg Maasvallei de kans om nog beter in te spelen op dienstverlening.
Frans legt uit: "Onze klanten kunnen nu kiezen hoe ze ons benaderen. Dat kan via email, telefoon of aan het loket. Het betekent dat we de huurder dus nog beter kunnen bedienen. De beleving van de klant is daarbij heel belangrijk. Want wat vindt de klant nu van alles wat we aan het veranderen zijn en hebben zij wellicht nog input voor het veranderingstraject?"
Maasvallei ging daarom op zoek naar een methode om de juiste klantinformatie te vinden. "In het verleden hadden we een periodiek rapportcijfer. Dat was prima om onszelf te vergelijken met andere corporaties maar gaf onvoldoende inzicht in onze eigen situatie. Je wilt natuurlijk weten waar dat cijfer vandaan komt. In de periodieke besprekingen met de gemeente en RvC wil ik uit kunnen leggen wat we goed doen, wat beter kan en vooral hoe dat kan." aldus Frans.
In Inceptivize vond Maasvallei de juiste partner. "Inceptivize stelt de juiste vragen aan onze huurders, en koppelt deze vragen aan onze processen. De scores kan ik inzien in overzichtelijke rapportages. Je merkt dat de medewerkers van Inceptivize ervaring hebben met corporatieprocessen, want ze geven concrete verbeteracties aan de hand van de verzamelde informatie. Zo kan ik zien wat mijn huurder van ons vindt, maar ook hoe ik onze klantprocessen efficiënter kan maken. Een goede keuze, want als je verantwoording af dient te leggen aan derde partijen wil je goed weten hoe je cijfers in elkaar steken."
Alle medewerkers kunnen hun bijdrage zien. Dit zorgt voor een verankering van het begrip klanttevredenheid binnen Maasvallei. En dat is belangrijk als er veel veranderingen in de processen doorgevoerd worden.
Dankzij een constructieve samenwerking tussen Itris, de leverancier van het primaire systeem en Inceptivize gaat Maasvallei nog een stap verder. Beide partners voeren momenteel gezamenlijk een pilot uit bij Maasvallei. Frans vult aan: "Daardoor kunnen we als corporatie binnenkort nog beter kunnen inspelen op onze huurders. Ons KCC kan direct gerichte aandacht geven aan huurders, omdat de gegevens van de metingen voor klanttevredenheid verwerkt worden in de klantkaart en altijd inzichtelijk zijn."
"Wat de toekomst brengt voor Maasvallei? Door alle verbeteringen in onze organisatie zijn we nog beter toegerust om onze missie te volbrengen: het aanbieden van betaalbaar wonen met een goede service voor mensen met een smalle beurs" besluit Frans.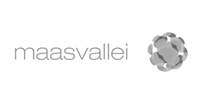 Erik Dutour Geerling • R & B Wonen
"Het belang van de klant staat voorop"
R&B Wonen is een Zeeuwse corporatie met ruim 4000 woningen. Een corporatie die veel veranderingen heeft doorgevoerd in de afgelopen jaren. Maar altijd met het belang van de huurder voorop.
Manager Klant en Omgeving Erik Dutour Geerling: "Juist omdat we veel veranderingen doorvoeren is het belangrijk om te weten of dat wat je voor ogen hebt ook echt werkt. Daarom zijn we op zoek gegaan naar een partij die ons hierbij kon ondersteunen."
"In het verleden hadden we doorlopende, vrij statische metingen. Dat wilden we niet meer, we willen juist kunnen bijsturen als dat nodig is. Daarom hebben we eerst geprobeerd om de klantmetingen zelf op te zetten. Dat hebben we flink onderschat en werkte uiteindelijk ook niet goed. "
"We zijn in contact gekomen met Inceptivize, een partij die innovatieve oplossingen biedt voor klantmetingen en dit combineert met een brede kennis van de sector. Dat bleek de match te zijn waar we naar op zoek waren" aldus Erik.
"Met Inceptivize krijg je totale ontzorging en die begint bij de implementatie. Ze begrijpen wat je wilt en regelen dat zelfs voor je in."
"Na een goede inventarisatie van onze processen hebben zij die vertaald in goede vragen en hebben vervolgens ook de koppeling met ons primaire systeem (NCCW) opgezet."
"Inceptivize heeft de snelheid er goed ingehouden. Binnen 5 weken waren de eerste enquetes naar onze klanten verstuurd en de resultaten binnen".
"Alle enquetes worden volledig automatisch digitaal naar de huurders verstuurd. De uitkomsten worden automatisch opgeladen in een overzichtelijk dashboard en uitgebreide rapportages. Het werkt heel eenduidig en intuïtief. Uitleg is eigenlijk niet nodig. Je ziet direct de gestelde normen en de behaalde resultaten. De scores worden ook doorgegeven aan de AEDES benchmark."
"Nu er behoorlijk wat enquetes beantwoord zijn door onze huurders bespreek ik de resultaten met de afdeling "klant en omgeving". De medewerkers zien zelf wat hun invloed is op de klanttevredenheid doordat de rapportages altijd up-to-date zijn en voor iedereen beschikbaar. Dit werkt stimulerend en zal er zeker toe bijdragen dat we onze huurders nog beter kunnen bedienen" besluit Erik.